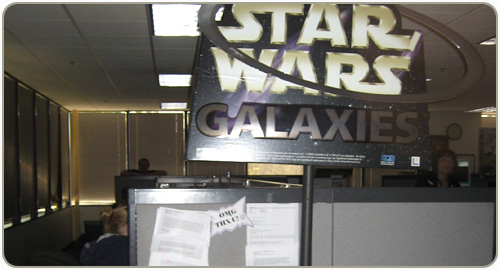 The Star Wars Galaxies team works hard every day to make the game as great as possible. Have you ever wondered what the team does from day to day? Dean Graf, Lead Game Master, shares a look at the typical and not-so-typical day in the life of the GM team in the first look at the "day in the life" of the Star Wars Galaxies team.
Click here to read more about the GM team and a typical day in Star Wars Galaxies.
Click here for the original forum article.